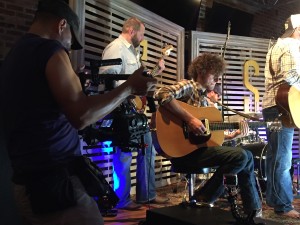 The process of creating high-quality, video productions for your business can be extensive. Each stage requires knowledge, experience and professionalism. We understand the power of a compelling story, and as one of the top video production companies in Dallas, we know how to deliver.Here are the primary stages to a professionally produced video:
Pre-Production
Lots of people want to jump right into shooting and production, because it's fun and exciting. But, there are preliminary steps that should be taken to ensure the production runs smoothly, while staying on budget and on schedule. During the vital stage of pre-production, we meticulously plan each step to avoid potential problems and issues that might occur during production. During pre-production, we do the initial creative work in writing the script, producing storyboards, scouting locations, auditioning and casting the talent. This is also where we plan and manage all the logistics of the shoot. We work very closely with the client at this stage to make sure we capture the vision, the tone, and the direction of your video. During our initial consultation, we want to exchange ideas and ask each other questions to make sure we're all in agreement. It's our goal to make sure we capture and communicate your story within your corporate branding requirements to make sure we present the right image to your customers.
Production
The production phase has many moving parts like crew, camera gear, lighting equipment, locations, talent, catering, and many other components. That is why pre-production can make or break a production. For many, the production phase can be an exciting and exhilarating step in the process. It is where the planning, the creativity and the capturing now become reality. This needs to be a well-oiled machine and all of the potential issues planned for. Having hundreds of productions under our belt, we know just how complex this period can be and how to make it run smoothly – a film set can be a very busy place.
Post-Production
Now that the footage has been shot and captured, we move into the post-production phase. This consists of organizing the captured media files, editing the footage, coloring the shots, mixing the audio, inserting graphics and animations, and laying in the music. These steps will often align with the approved script that was created and approved in pre-production.As a client of Top Pup Media, you will be involved at this stage of process. We will present various edits for you to review. Here, you'll make comments, suggestions or edit changes. For larger organizations, there may be a need to have the video edits reviewed by your legal department, brand managers and compliance department. It's important that we collaborate closely so that we can deliver an approved, quality video.
Distribution
Once the video is finished, we can help you distribute it through whichever channels are relevant to you and your company. We can provide distribution via television broadcast, playable or looping DVDs, optimized and encoded videos for online use, or we can simply send you the master files to do with as you please. Whether it is distributed through social media or on television, we will work with you to put together an effective distribution strategy that can provide the optimum exposure for your video.
---
At Top Pup Media, we can help you with each stage of the production process. Contact us if you'd like to chat with one of our professional producers about your video project.