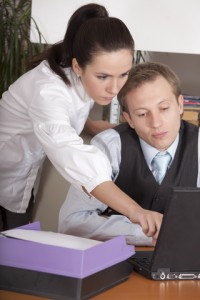 Whether your company is promoting a product, looking to create brand awareness or launching a new service, a professional quality video can help your business get the word out. It's important to learn how to select a video production company.Television ads aside, today's technology allows any target audience to be reached further and faster. Internet commercials are everywhere and almost anyone can make one, but an amateur video can be spotted a mile away. When it comes to producing a high-quality ad or marketing video that is guaranteed to grab your audience's attention, it's probably a good idea to leave the camera phone at home and let a professional video production company take care of your needs.Specialized video production services can help your company create a video for any business need, from public ads like product launches or brand awareness videos for trade shows, to internal communications like technology demonstration or employee training videos. Either way, you want to come off in a professional manner and a great video will get that message across.But, what do you look for when choosing a video production company?
A Variety of Choices
Not all video production services are the same. Take time to research the different companies because equipment, experience and expertise play a big part in providing high-quality production services.
Team Environment
Make sure the video production company you choose has a fully functional team, including a scriptwriter, cameraman, director and producer. It will be easier to get your idea across if you can work directly to the producer and the team. This way you can discuss concepts, location ideas and direction for your video. A quality production company must understand and see your vision.
Proper Planning
A compelling, original video can be a powerful business tool, but the video production process can involved and time-consuming. A good production company will cover everything, including pre-production planning, scriptwriting, location, filming, music, sound effects, graphics and post-production. These are all important factors in creating a quality product, so you don't want to skimp out.
Budgeting
Discuss costs first. The production company can work with you to refine your ideas to fit your budget. The video company will look at things like length and schedule to determine the production elements required for your project. High-quality productions will run thousands of dollars. Shooting in numerous locations, using a lot of computer graphics, hiring professional actors and shooting for multiple days can increase your production costs.High production value videos will look very different than low-budget films. You don't have to spend a million dollars, but keep in mind a video done well is an investment. While there are a lot of companies out there that offer video services, a skilled production service will deliver better results.In order to make sure you are choosing a skilled and experienced service, there are a few things you should ask when researching different companies:
How long have they been producing? As video technology becomes more affordable, many new production companies are popping up all the time. Make sure you find one that has been in business for a few years.
Do they have a portfolio? Most of the time, you can watch sample videos right from the production company's website. Make sure the videos are high-quality by looking at camera placement and movement, lighting, sound quality, pace and editing. A well-produced video will be obvious.
Can the production company provide you with some creative ideas for your business video? An experienced team that has been around for awhile will be able to offer up a variety of video suggestions.
A good video production company will offer a strong balance of technical knowledge and creativity. It's not just about making a video–it's about creating a marketing resource that will reach your audience and give you a return on your investment. Our Dallas Video Production Company knows that.[hr]If you have any video production needs, contact Top Pup Media today and let us help you with your video.