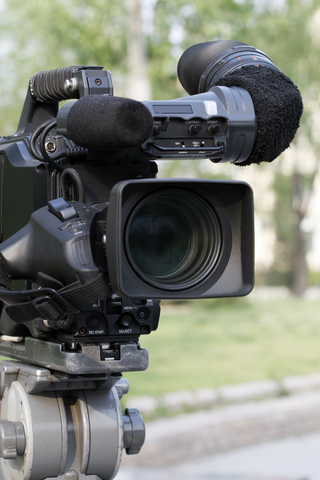 Online video traffic is increasing every day at a phenomenal rate. Videos on YouTube get more than 3 billion views a day.  A highly effective way to improve your company or brand awareness is with a solid online marketing video. Learn how online videos generate more sales.Using the internet to promote your product or business will help you reach many potential new customers. And, once potential customers land on your website, they are more likely to watch a two-minute video rather than read pages and pages of content.As a consumer, I always try to research the product I am looking to buy, but I don't want to waste hours or days in the process. Today, it's much easier to just hop online and search the different companies' websites to find the best deal and product details. But, even that can take lots of time. I love when a company has a video on their home page. That way, I get the information I want in a fraction of the time and I can see a product or service in action. No longer do I have to sift through dozens of pages.If coming to a page with both text and video, most people will opt to watch the video rather than read. Not only does a promotional video save the consumer time, it can:
Effectively educate them on your company and product
Give them a sense of familiarity and comfort with your brand
Represent you and your business in a professional light
Build trust with your customers
Successfully market your new product or service
The Web has proven to be an effective way to reach customers. Recent studies published by Internet Retailer show that:
Shoppers prefer to research products online before buying them
Website visitors who view product videos are 85 percent more likely to buy than visitors who don't watch the videos
Online videos increase the visitor's time on a website by nine percent, making them more likely to buy
Product pages with video are proven to have higher conversion rates than product pages without video
Online videos have become ubiquitous, so if you are hoping to have a competitive presence online, you will need to include videos of your product or service on your website.If you need help producing your online business video, contact us. Whether you need a large corporate production or a small business video, we will work with you to write a professional script and design a visually appealing video. From conception to shooting and editing the video, we will make sure you have a strong business video that will draw online viewers and build customers.At Top Pup Media, we know your brand, your product, and your reputation are on the line. Quality is of the utmost importance and a high quality online video can skyrocket your business to success. For video production services in Dallas or Fort Worth, please give us a call today to learn more on how we can help get your project off the ground!