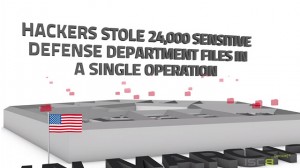 For the past few months, quite a few businesses have contacted Top Pup Media to produce animated, explainer videos. Here are 3 reasons, among many, that animated videos are on the rise and becoming very popular.
No shoot day required. An animation video is hassle free, in that talent, crew, and most importantly, you, the client can communicate and work remotely, and still produce the highest quality work. This is especially beneficial during the creative process because often, revisions and additions need to be made to pinpoint the exact style, look, and feel that you are envisioning. Changes can be made quickly and efficiently without having to reschedule and reshoot something that may be decided upon in retrospect. With unwavering focus, voiceover talent and animation teams can work without distraction and ensure the production of your animated video continues in fluid progression.
The possibilities are endless. The great thing about creating an animation from scratch is that is does not exist yet. It is a blank canvas that can be whatever you would like for it to be, and exactly as you are picturing it in your mind's eye. The creation of a brand new character, scene, and landscape, giving it movement and life, allows you to utilize a production team to help accurately portray the best fit for your audience. The possibilities span the gamut. Comedic, corporate, worldly, technological, pretty much any descriptive word that you would use to portray the style you want for your video is easily translatable and achievable when the creation of these animations are literally at our fingertips.
Animations can be universally relatable. Think back to when you were a child, and remember your favorite animated image. I am sure every detail of it is etched out in your mind. If it is a character, you can hear the voice, see the movement, even recall some of your favorite sayings or lines from the voiceover talent. Even animated movies today, tagged as "family" movies come by their title honestly. Everyone in the family can relate to them. They all have very adult themes if you think about it, and regardless of background, gender, or age seem to appeal to most. Animated videos are no different. An animation video can tell the story for your company just as you are envisioning, even in a short 90 seconds.
With animated videos on the rise, Top Pup Media is not short of samples of past work. Check out some of our explainer videos.